I bet you've never had a spicy chicken sandwich with yogurt in it before! Sounds weird, but stick with me. I love using basic pantry staples in fun new ways, so when Stonyfield Organic asked if I wanted to collaborate, I was all in. I created these Spicy Chicken Sandwiches to show how versatile yogurt can be and how it can be used in both sweet and savory recipes. Because the more versatile an ingredient it, the less likely it is to go to waste, and we don't like food waste around here!
This blog post is sponsored by Stonyfield Organic. In addition to creating a recipe using their yogurt, Stonyfield Organic invited me out to Stowe, Vermont to tour a couple of the farms that supply their dairy, learn about organic dairy farming, what their company is doing to promote healthy food, a healthy planet, and healthy people, and what we can do to help.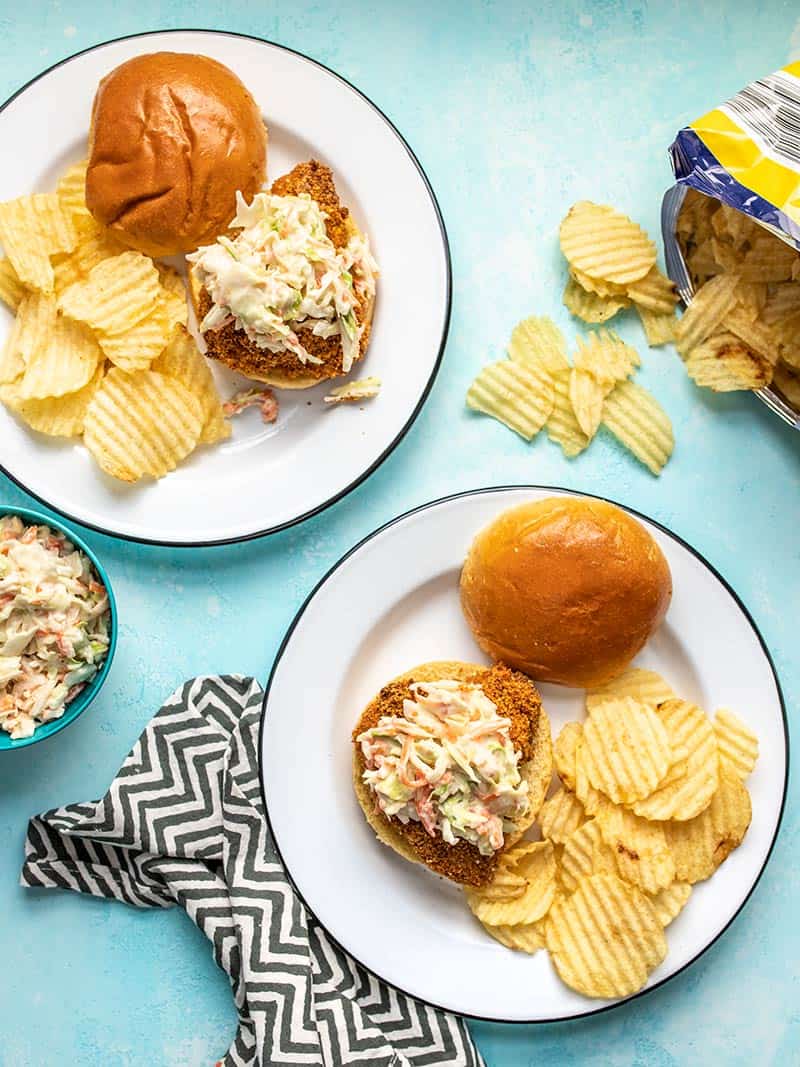 I think it's so important to see where our food comes from, but we don't all have that opportunity to visit the farms that supply our food. So while I've got your attention with these mouth-watering Baked Spicy Chicken Sandwiches, I'm also going to share a little bit about the trip and what I learned. 😉 The Stonyfield farm tour ended up being an unexpectedly transformative experience for me, so I hope my experience resonates with some of you as well. You can also view some of the saved stories from the farm tour on my Instagram account, under the saved highlight titled "Stonyfield."
WHO IS STONYFIELD ORGANIC?
We all recognize brand names and logos, but rarely get to know the story behind the brands, and the Stonyfield Organic story is a doozy! Stonyfield Organic actually started as a non-profit organic farming school, and only began selling yogurt as a way to support the school. 35 years later, after achieving immense yogurt success, their mission remains the same. They simply want to improve the health of our food, planet, and its people. If you want to hear the long version of the back story, read the Stonyfield Organic Story on their website, and I highly suggest checking out the How I Built This podcast episode about Stonyfield Organic.